Regular price
Sale price
$15.50 CAD
Unit price
per
Sale
Sold out
COUNTRY: Tanzania 
Tanzania is one of the top coffee producers in Africa. Most of the country's coffee is actually grown by small farmers. East African coffees are known for their pleasant aroma and bright acidity with an overall sweet taste.
REGION: Kilimanjaro
Is one of Tanzania's distinguished coffee growing regions. It is located in the North-East of Tanzania and borders Kenya. Due to high elevations and nutrient rich volcanic soil the coffee grown in this region can be exceptional. The proximity to the equator means that the region enjoys year-round sun that delivers consistent growing seasons. It also empowers efficiency as they are able to use solar power as a source of electricity. Coffee's from this region are often softer with a more floral profile.
FARM: Mlama
Located on the mesas of Mount Kilimanjaro, this estate yields a crop that excellently represents Eastern Africa coffee. Their area of production equals 72 hectares and they use drip water system for irrigation. The majority of the drying process is done using sun drying table with a smaller percentage of mechanical drying at the end. Aside from the spectacular views, their farm employs a majority of the local population and processes coffee for smaller farms in the region.
PRODUCER: African Plantations Kilimanjaro (APK) 
APK is the African arm of Oro Molido, a family-owned and operated, world class coffee company and foundation based out of Colombia. Oro Molido has brought their best practices to Tanzania. Combined with their laboratory and partnerships with co-operatives, APK has built a foundation on science and vertical integration. This allows them to maintain quality control throughout the entire process; from planting to export. APK recognizes the importance of people in the production of coffee. Coffee is hand-planted, hand-picked and hand-processed. Therefore, they are dedicated to the health, education and empowerment of the local people and communities. Youth who have an interest in agribusiness are mentored through farming programs and scholarships.
PROCESS: Washed & Sun Dried.
ALTITUDE: 1300-1380 MASL
VARIETALS: Bourbon, Kent, N39, KP & F6
CERTIFICATION: Rain Forest Alliance, UTZ
GRADE: AA
CUPPING SCORE: 85
CUPPING NOTES: Smooth with notes of sweet caramel and cacao. Hints of cinnamon, mandarin, lemon and tamarind. 

Share
View full details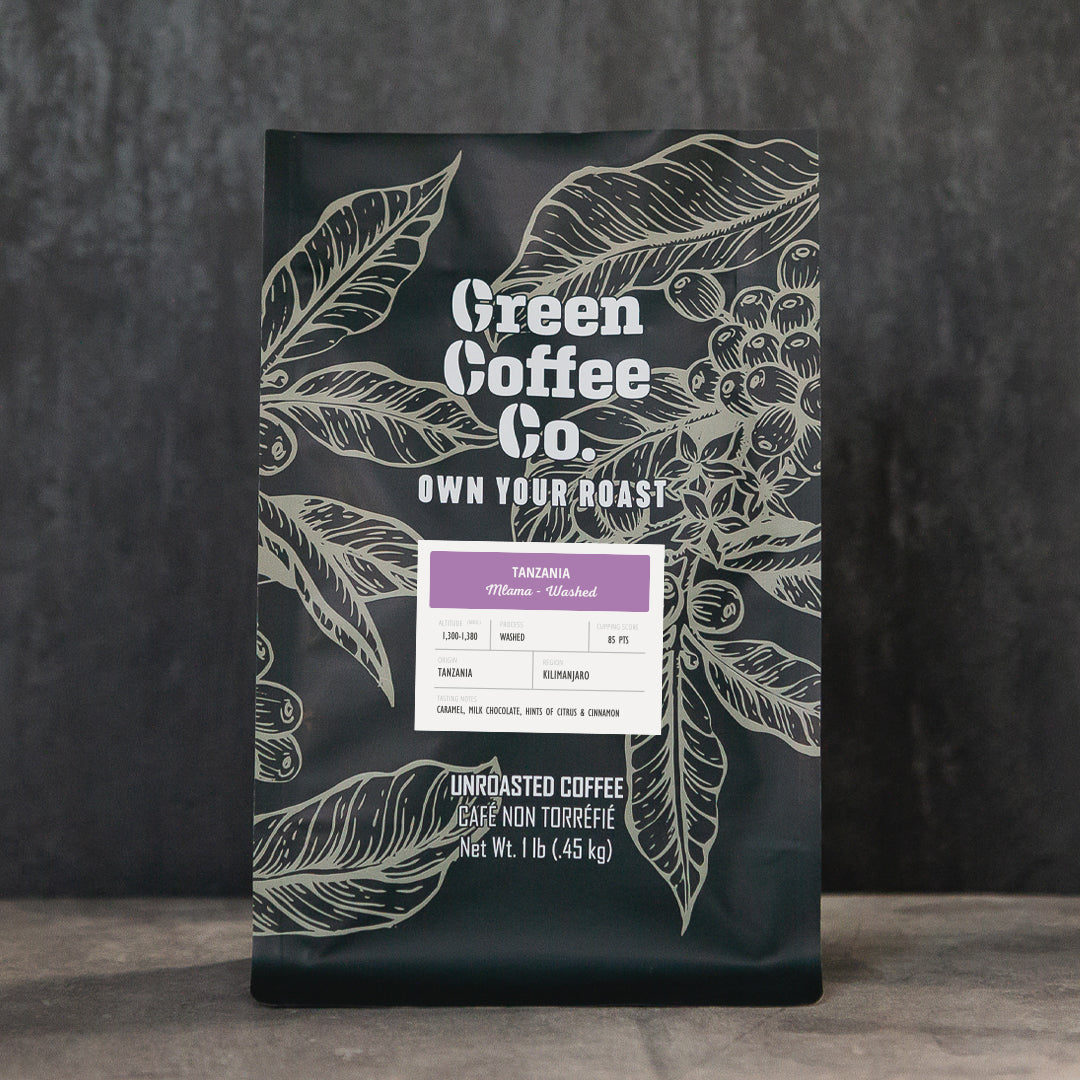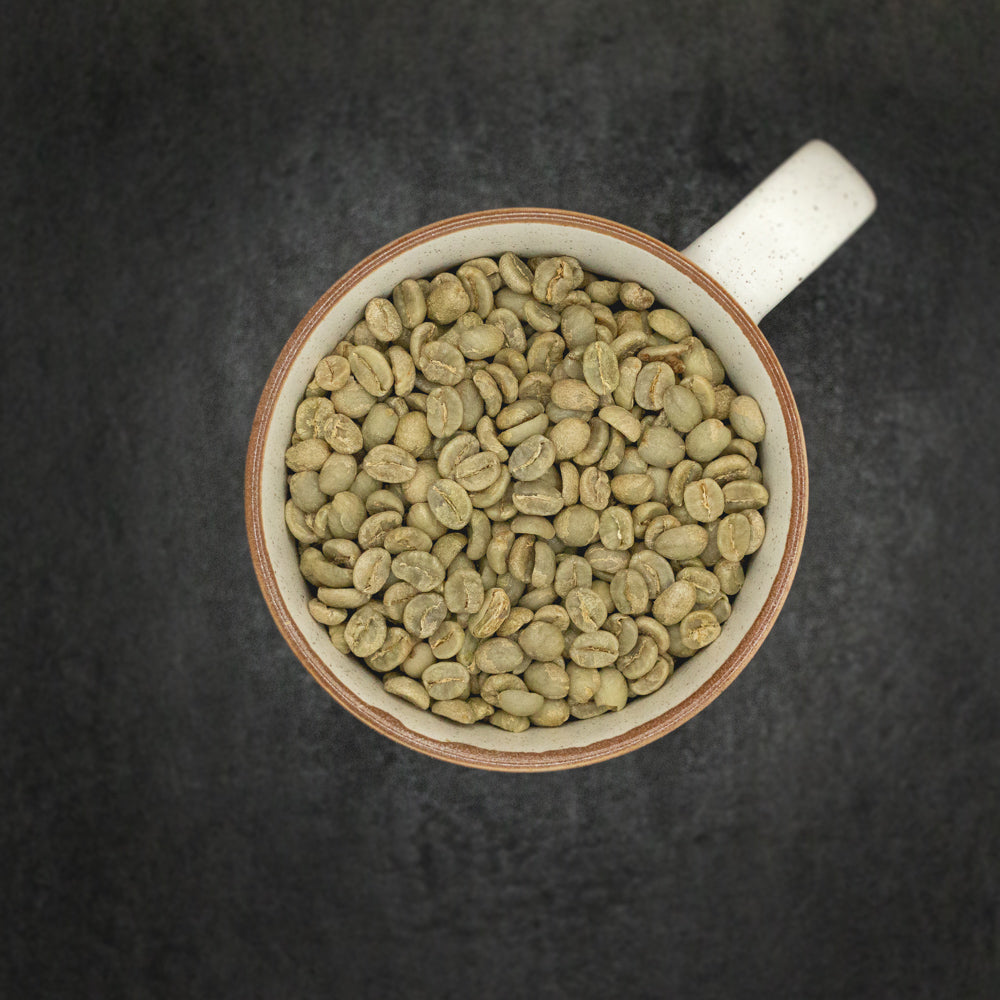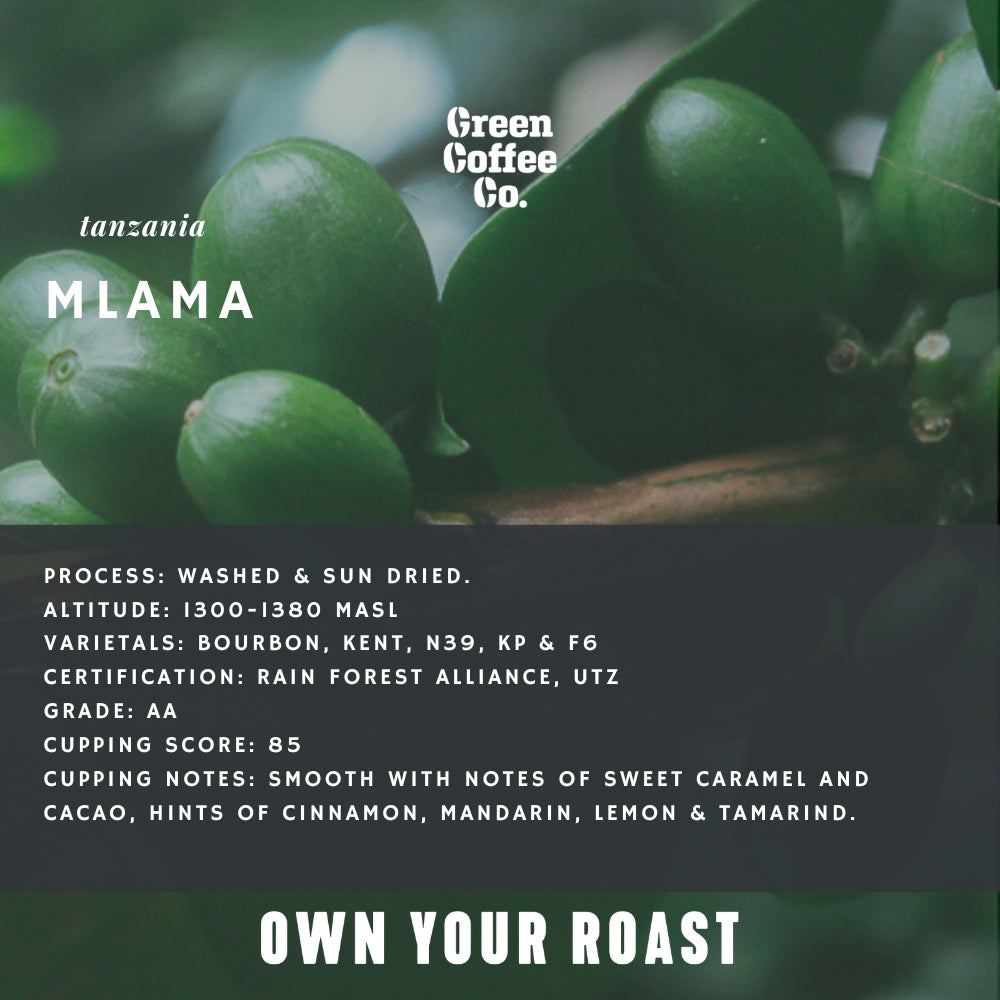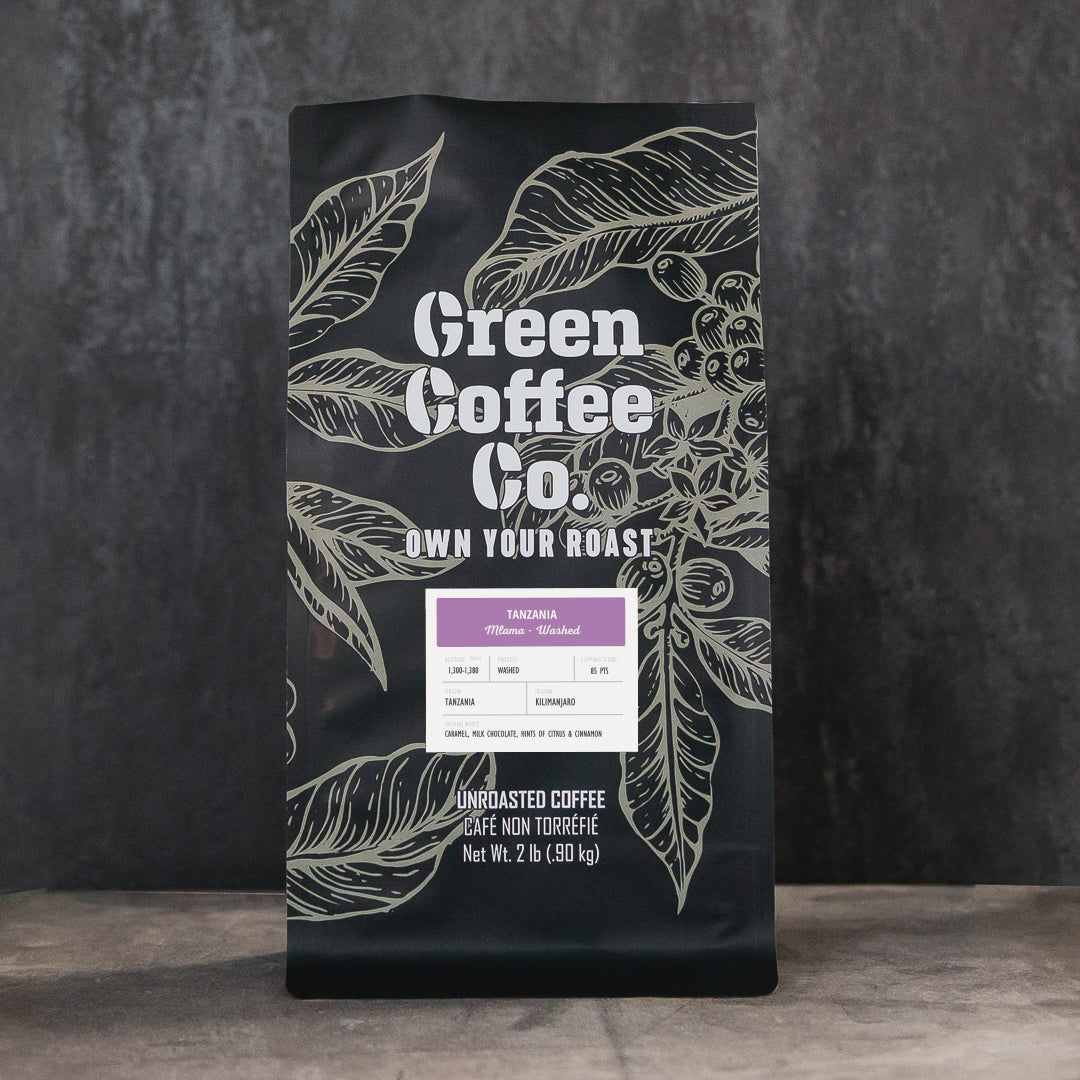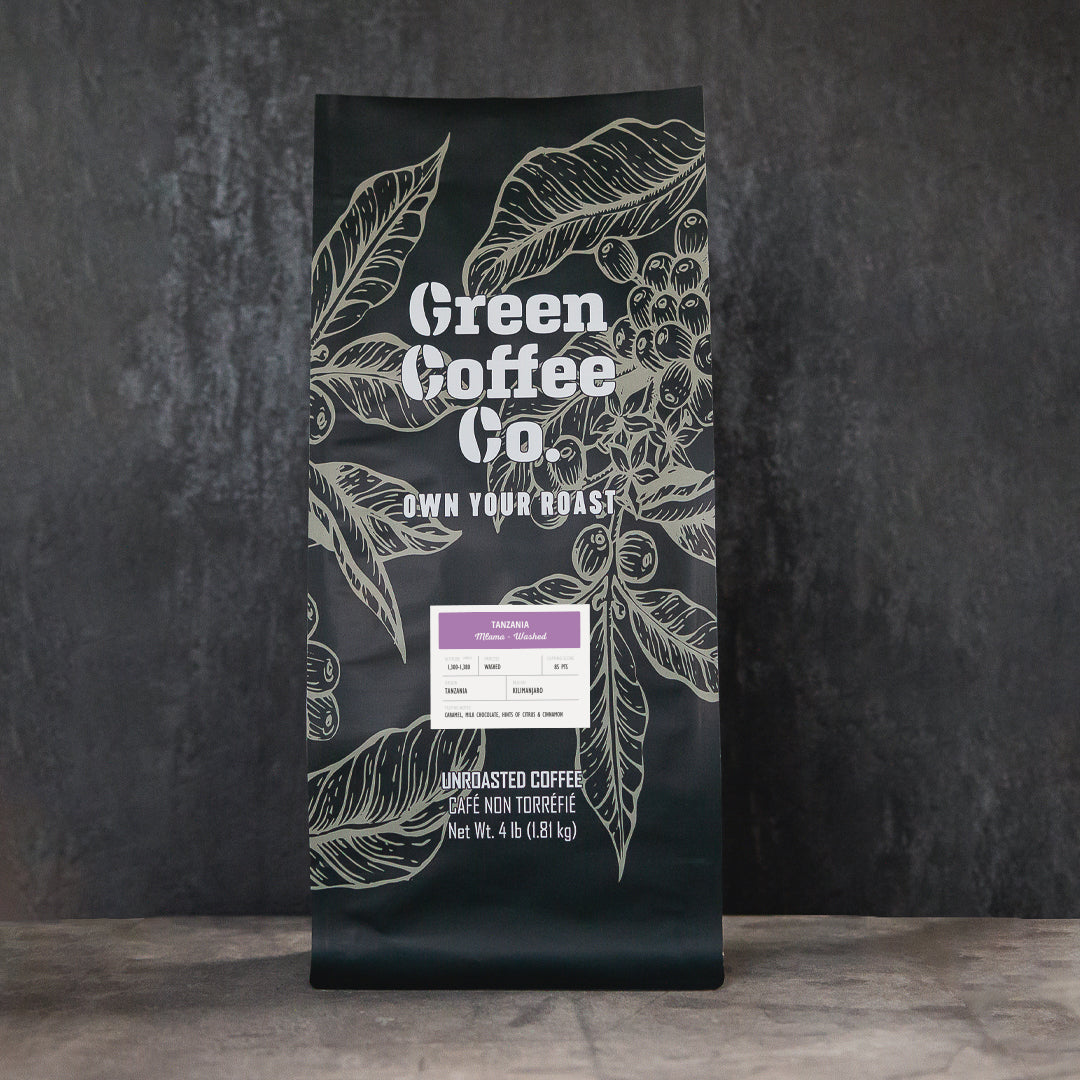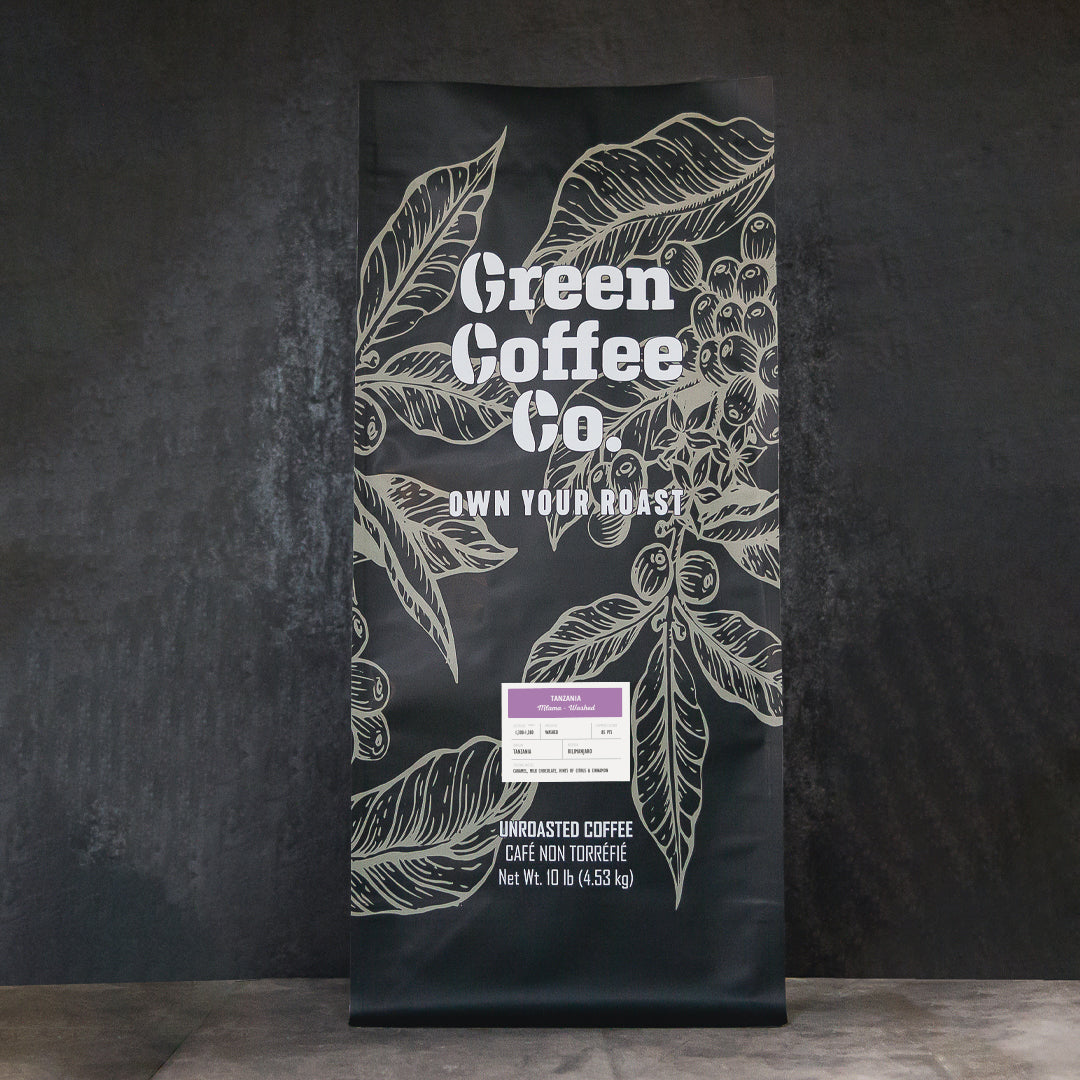 This is one my favorites
I like to roast just into 2nd crack. I enjoy this coffee as a single origin and also use it in a blend. The service from GreenCoffeeCo has been great, love the free shipping promo.