Regular price
Sale price
$13.75 CAD
Unit price
per
Sale
Sold out
COUNTRY: Guatemala 
For most of the 20th and beginning of the 21st century, Guatemala was the top coffee producer in Central America. Today, approximately 270,000 hectares of coffee are grown, and 98% of the coffee is shade grown. With high altitudes, 300 micro climates, mineral rich soil and consistent rainfall in most regions, the country has a reputation of producing stellar coffee. Many still look to western Guatemala for coffee, but the heart of the country now has something exciting to offer.
REGION: Antigua 
The Coffee grown in Antigua is the most popular type of coffee from Guatemala. Something to note is the nutrient rich soil that is deposited with minerals from past eruptions of the Agua and Acatenango volcanos. To this day more minerals are deposited by the active Fuego volcano which keeps the soil fertile. The combination of consistent temperatures, a lot of rain and the fertile soil make the coffees from this region great.
PRODUCER: Multiple Smallholder Farms and Pastores Mill
This rich Guatemalan coffee comes from the heart of Antigua, the Pastores Mill. The coffee that is selected from the mill is the cream of the crop. Multiple smallholder farms in the area produce their crops and bring them to the Pastores mill for selection.
PROCESS: Washed and 100% sundried, hand sorted.
ALTITUDE: 1,200 – 1,600 MASL
VARIETALS: Caturra, Catuai, Bourbon 
CUPPING SCORE: 85 
CUPPING NOTES:
Flavor: Brown sugar, stone fruit, floral
Acidity: Lively
Body: Full-bodied 

Share
View full details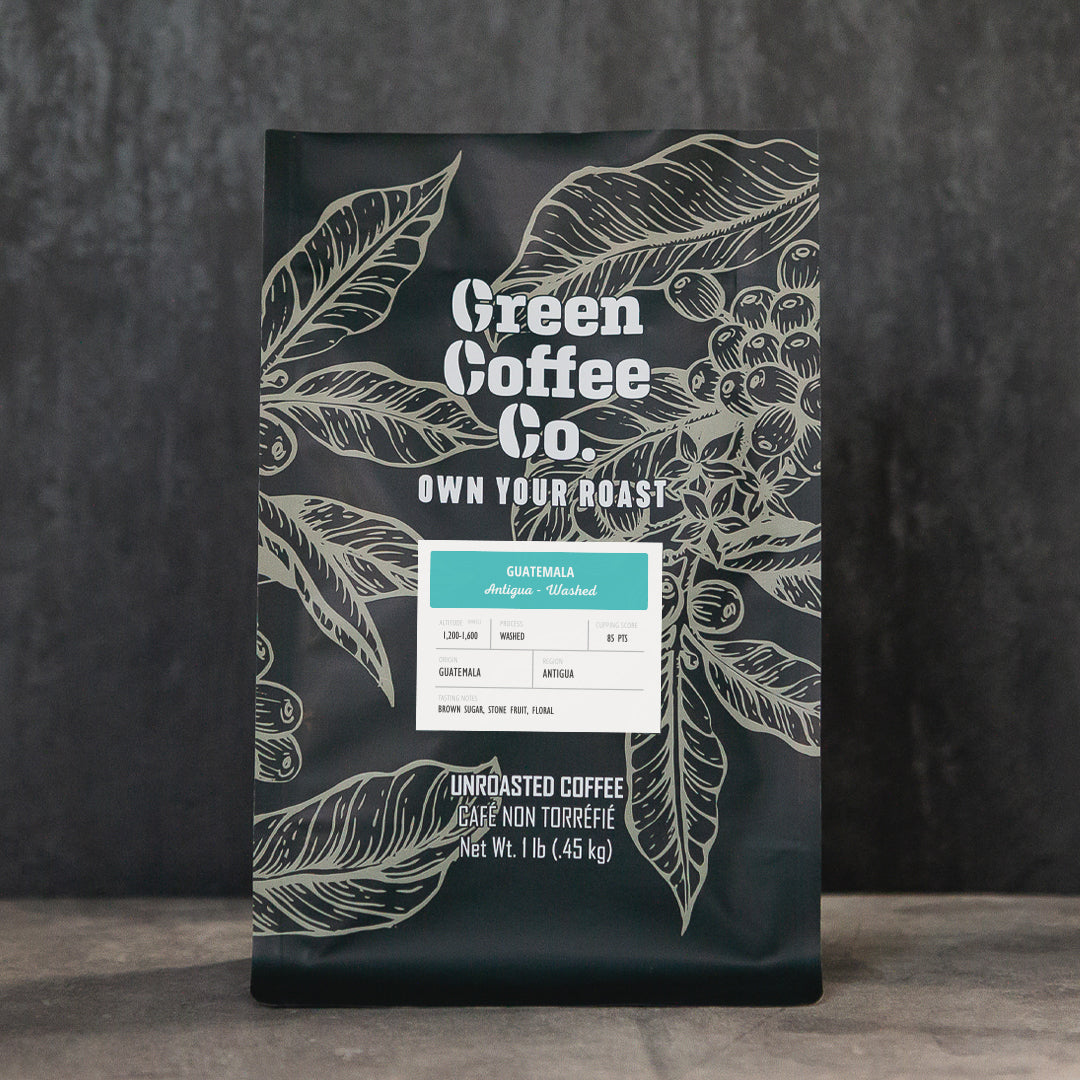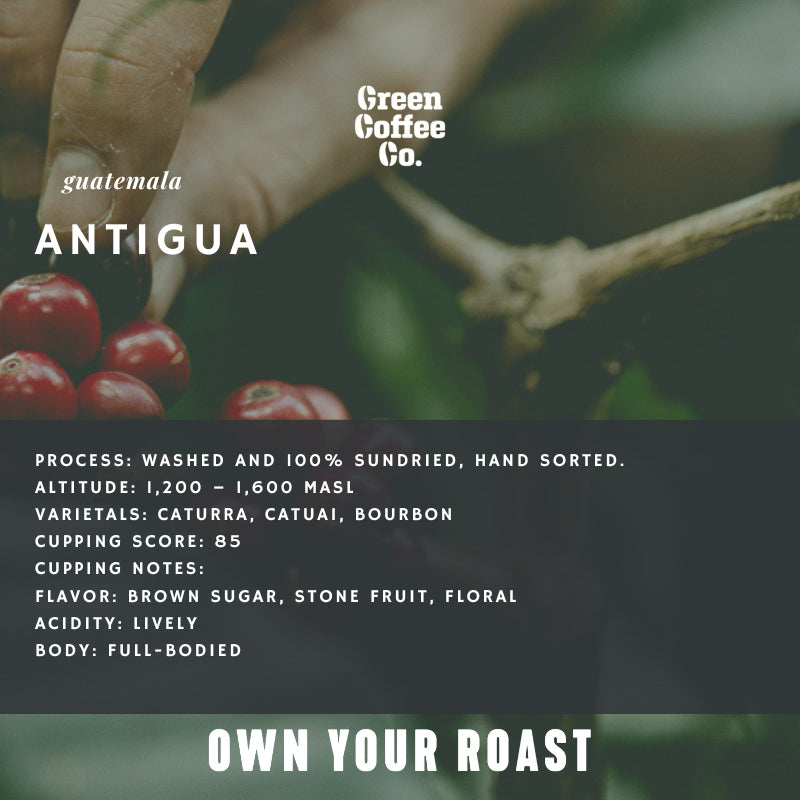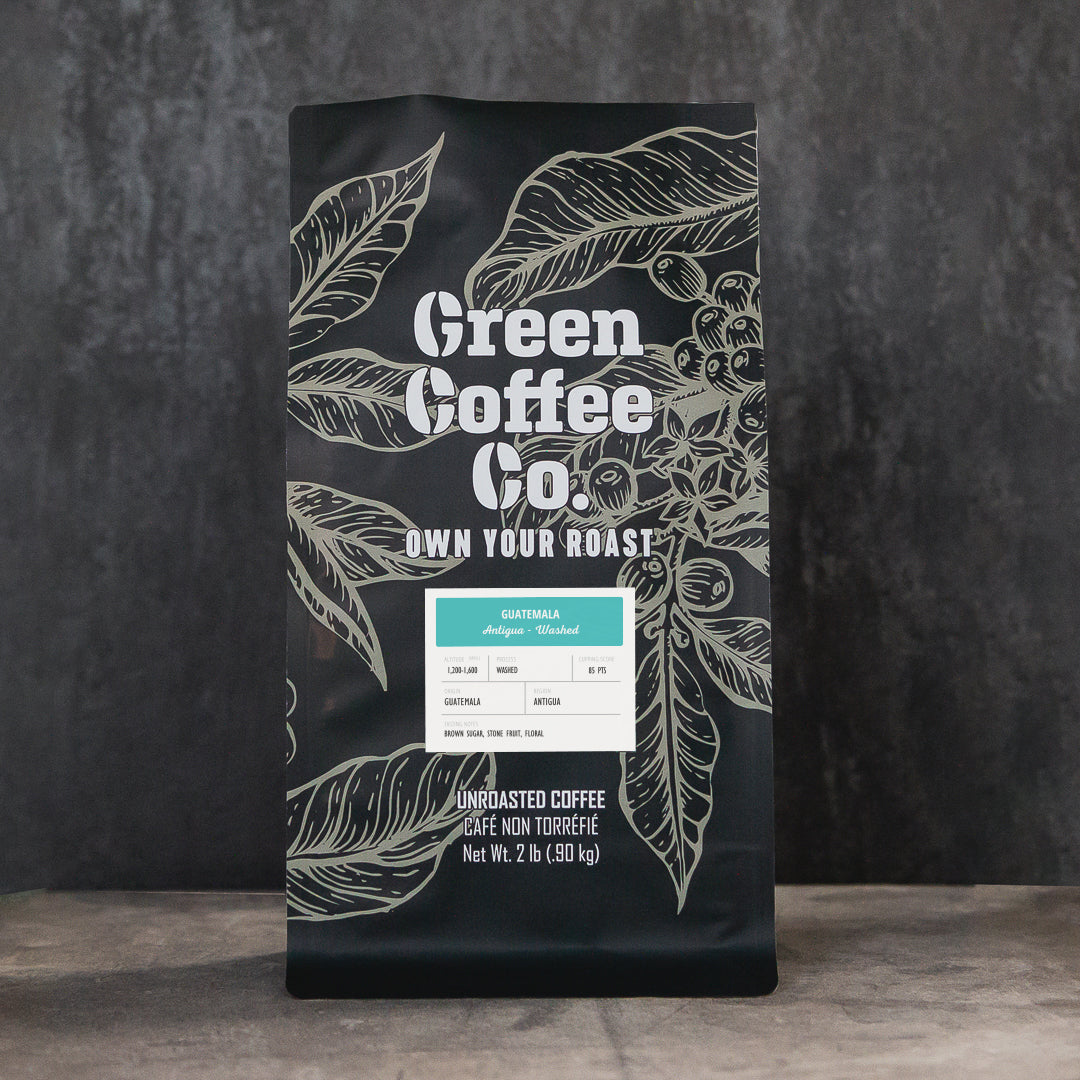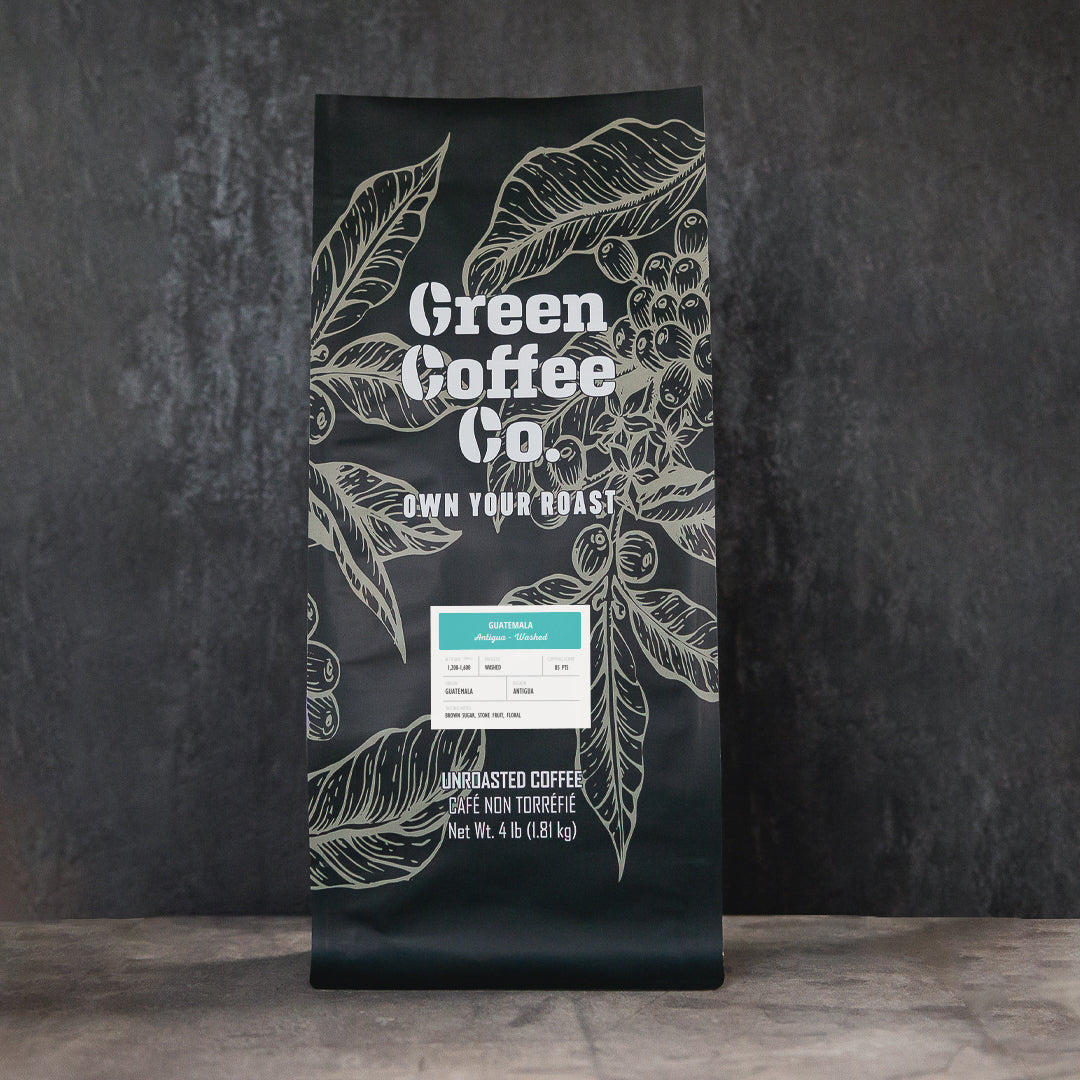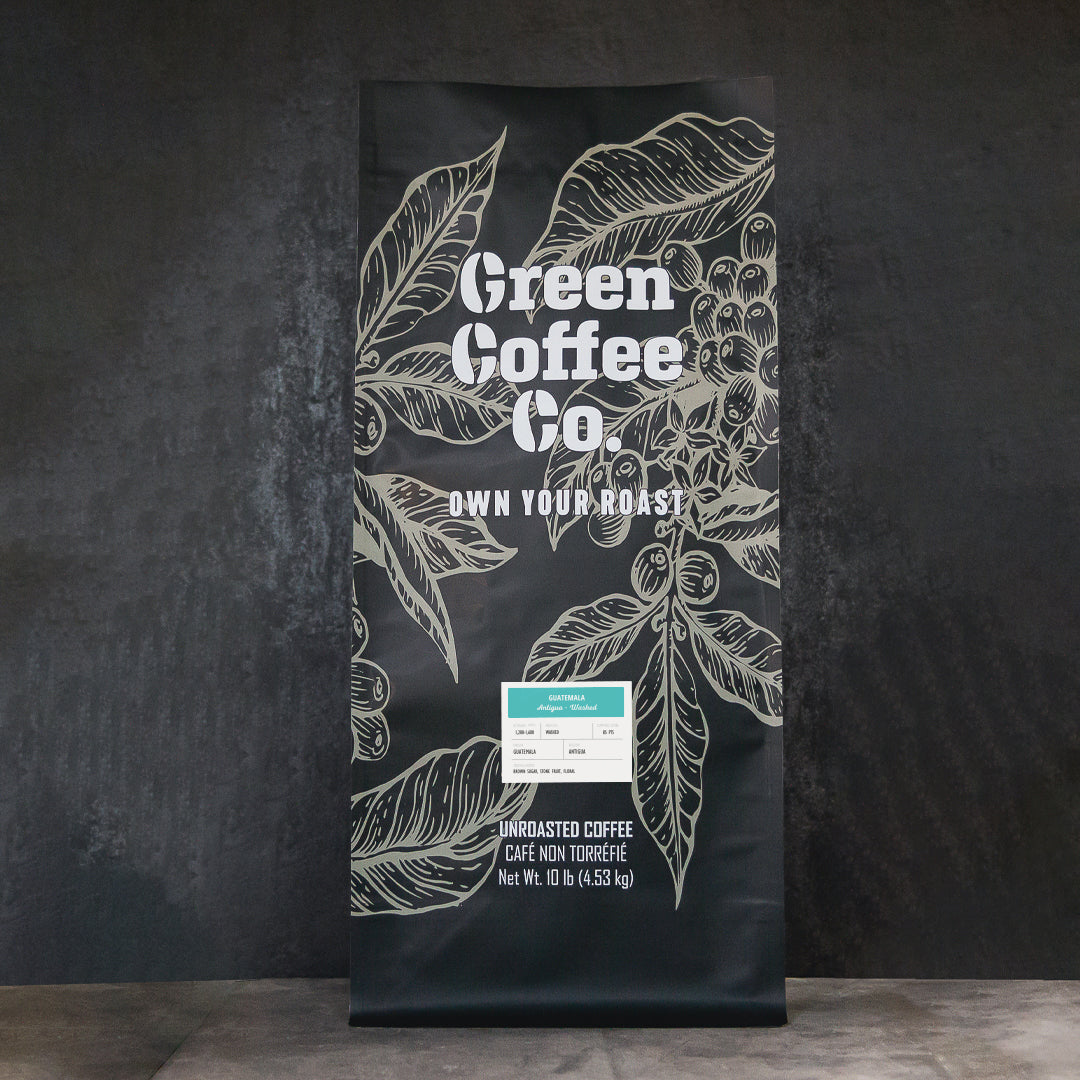 Love this coffee everyday.
Our stable everyday favorite, roasted lightly.
great clean coffee
Great bean quality, few defects, makes an even roast and a balanced cup.
Great coffee!
I've stopped roasting a year ago because i was not satisfied with the quality of the green i had and the result in the cup (not from this distributor). This Gatelemalan coffee reconciliate me with home roasting, it is delicious! The green quality is impecable and the cup quality is beyond my expectation. I am roasting with a Behmor and the coffee seems really forgiving. I am looking to but again and more!
Great Beans
This is the coffee that got me into roasting. When travelling in Quatamala, years ago, even the small coffee shops would roast it on their counters. I am new to roasting and still learning but did a medium\ dark roast and it's excellent. Full bodied and flavourful. A good wake up.