Regular price
Sale price
$14.75 CAD
Unit price
per
Sale
Sold out
COUNTRY: Nicaragua
Nicaragua produces quite a bit of coffee on the global scale; they rank as the 12th largest producer in the world. Though they produce such a high yield, this is virtually all grown in a small northern pocket of five regions: Esteli, Jinotega, Madriz, Matagalpa, and Nueva Segovia. Interesting to note is, even though these regions are all in the north, they all produce coffees with a different cup profile because of their different microclimates
REGION: Jinotega, Nicaragua
The Jinotega region is said to be the best. As many regions do in Nicaragua, Jinotega has volcanic soil that aids in its coffee production. Also, interesting to note is the tropical climate which produces the most consistently high-quality coffee.
PRODUCER: Cooperativa Multifuncional Family Coffee R.L. (COMULFAC)
Juan de Dios Castillo and his 4 siblings were looking to answer the question "What's the best way to support coffee producers?" when they created J&M Family Coffee. J&M is a privately owned export company that is named after Jaun's parents, Juan and Mariam. As a way to honor their parents' farm (Finca Paraiso), the first goal for the Castillo siblings was to sell their parents' coffee directly to international buyers. Juan and Mary started Finca Paraiso when the 4 kids were children. They saved up money from the first family business, tailors in Jinotega, to start the coffee farm. After quickly realizing that there were many other producers with the same mindset, J&M Family Coffee   established a cooperative called Cooperativa Multifuncional Family Coffee to organize their efforts and combine resources to gain certification and develop social projects aimed at improving the quality of life in their communities. The members of COMULFAC own small farms of only a few acres, small enough that they all micro-mill their own harvest. J&M Family Coffee ensures quality control and traceability from farm to export so producers earn better income to reinvest in their farms and strengthen their families' livelihoods.
PROCESS: Fully washed and sun dried in the sun and guardiolas
ALTITUDE: 980 - 1400 MASL
VARIETALS: Caturra, Catuai, Bourbon, Catimor, and Marogogype
CUPPING SCORE: 85.5
CERTIFICATIONS: Fair Trade, Organic
CUPPING NOTES:
Flavor: Golden Raisin, Caramel, Dark Chocolate.
Acidity: Moderate
Body: Smooth 

Share
View full details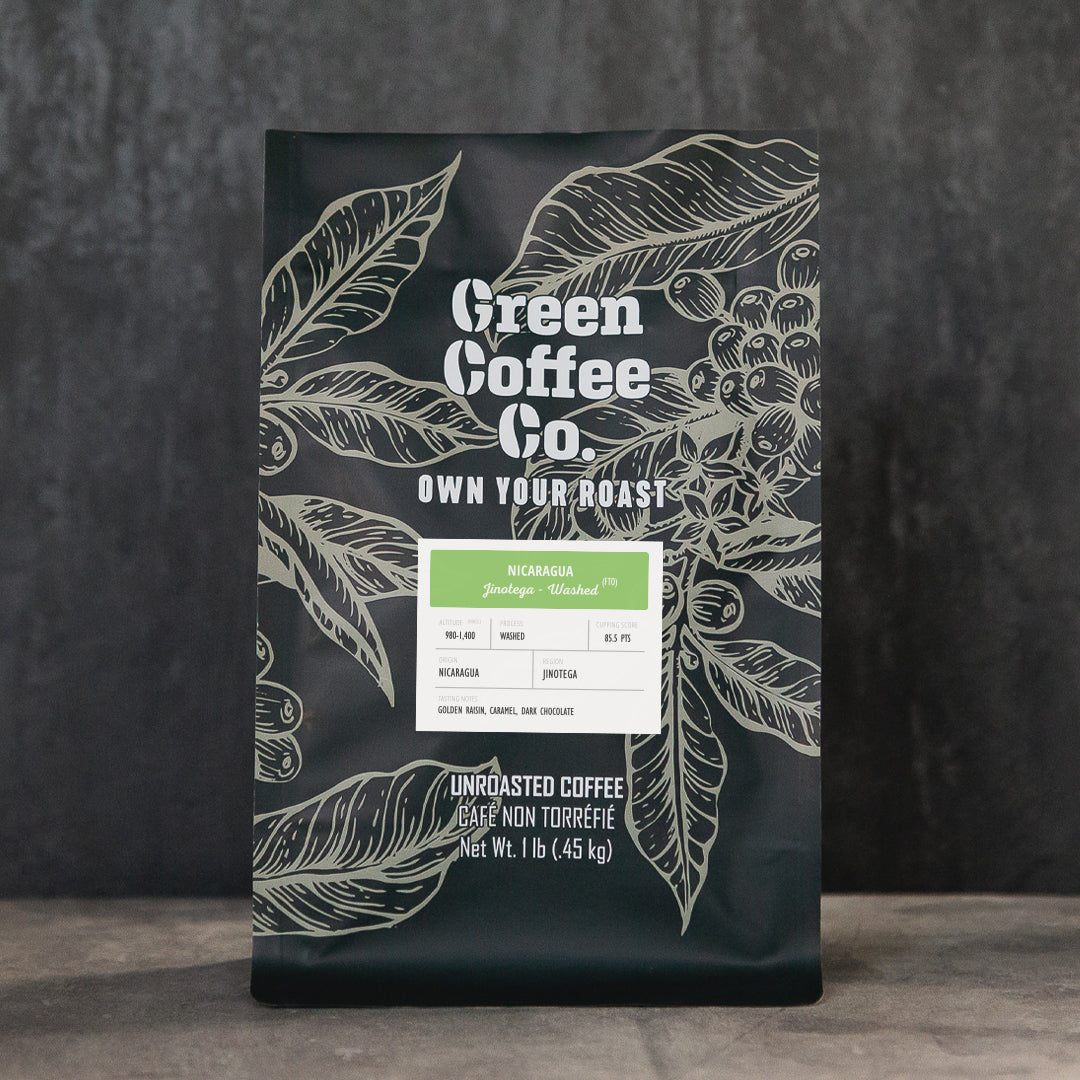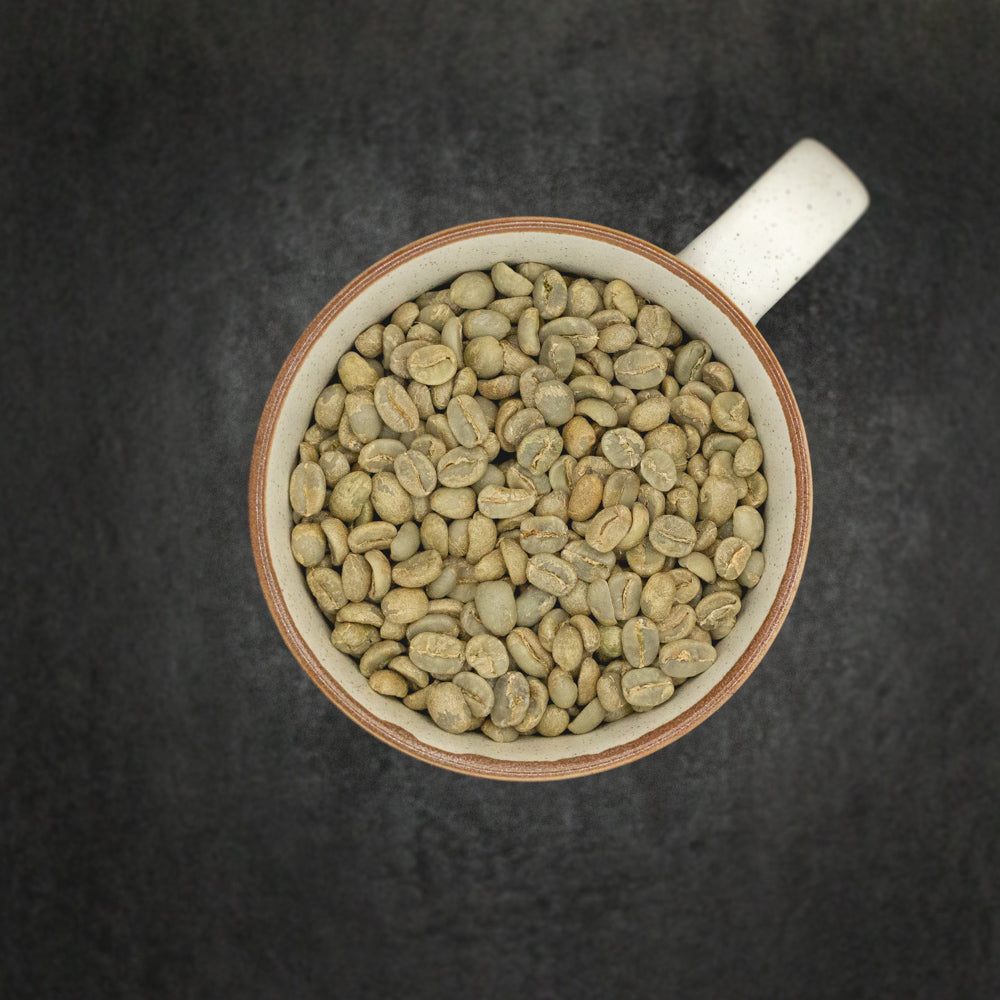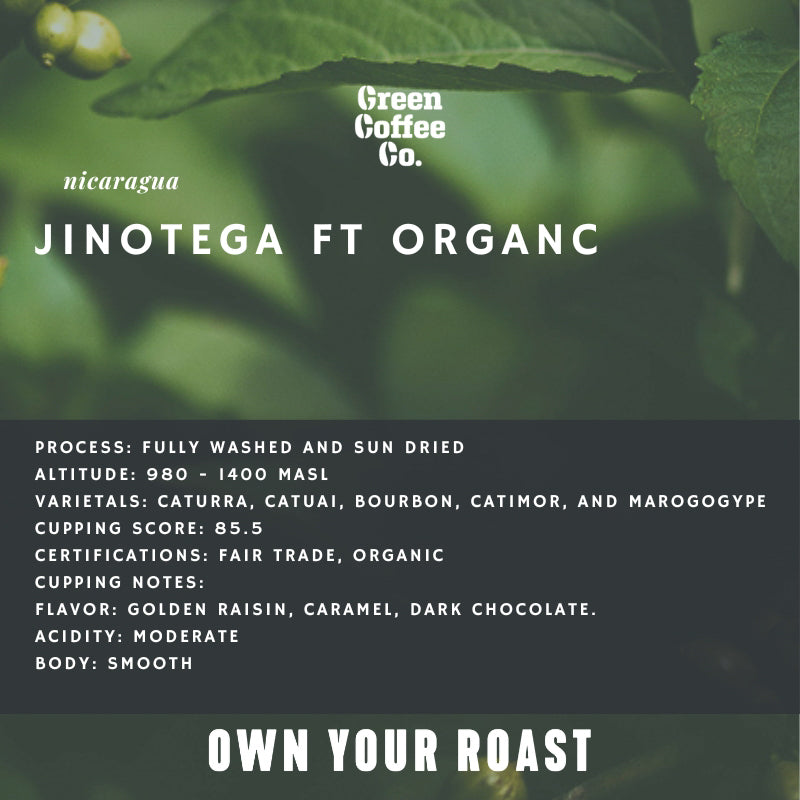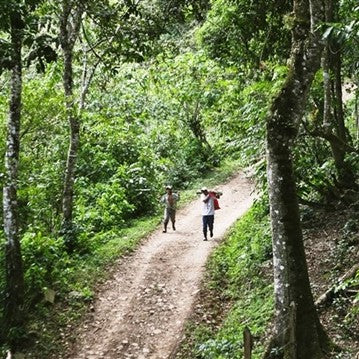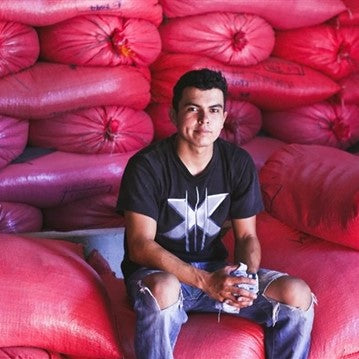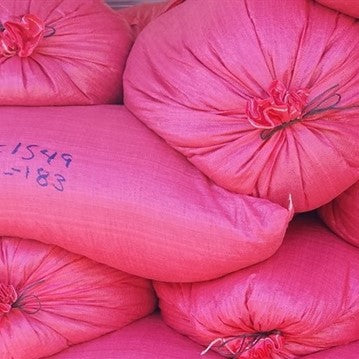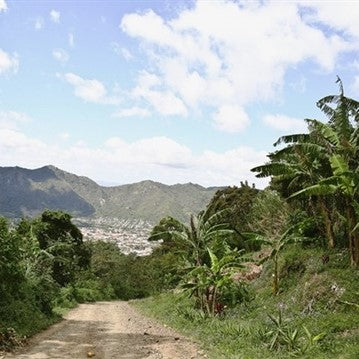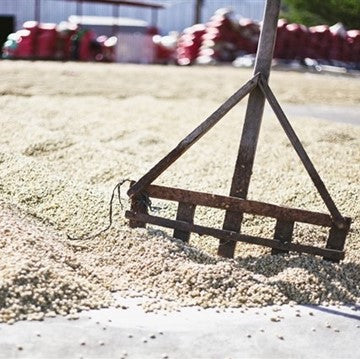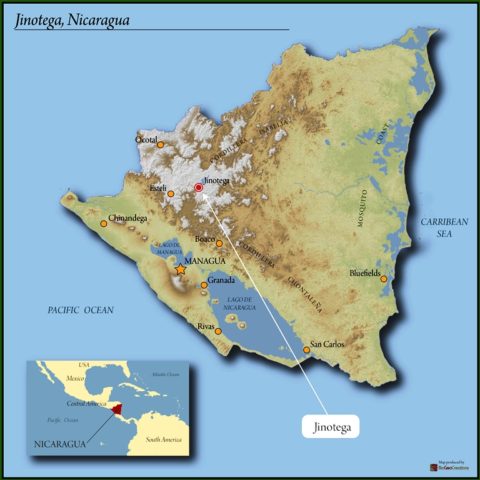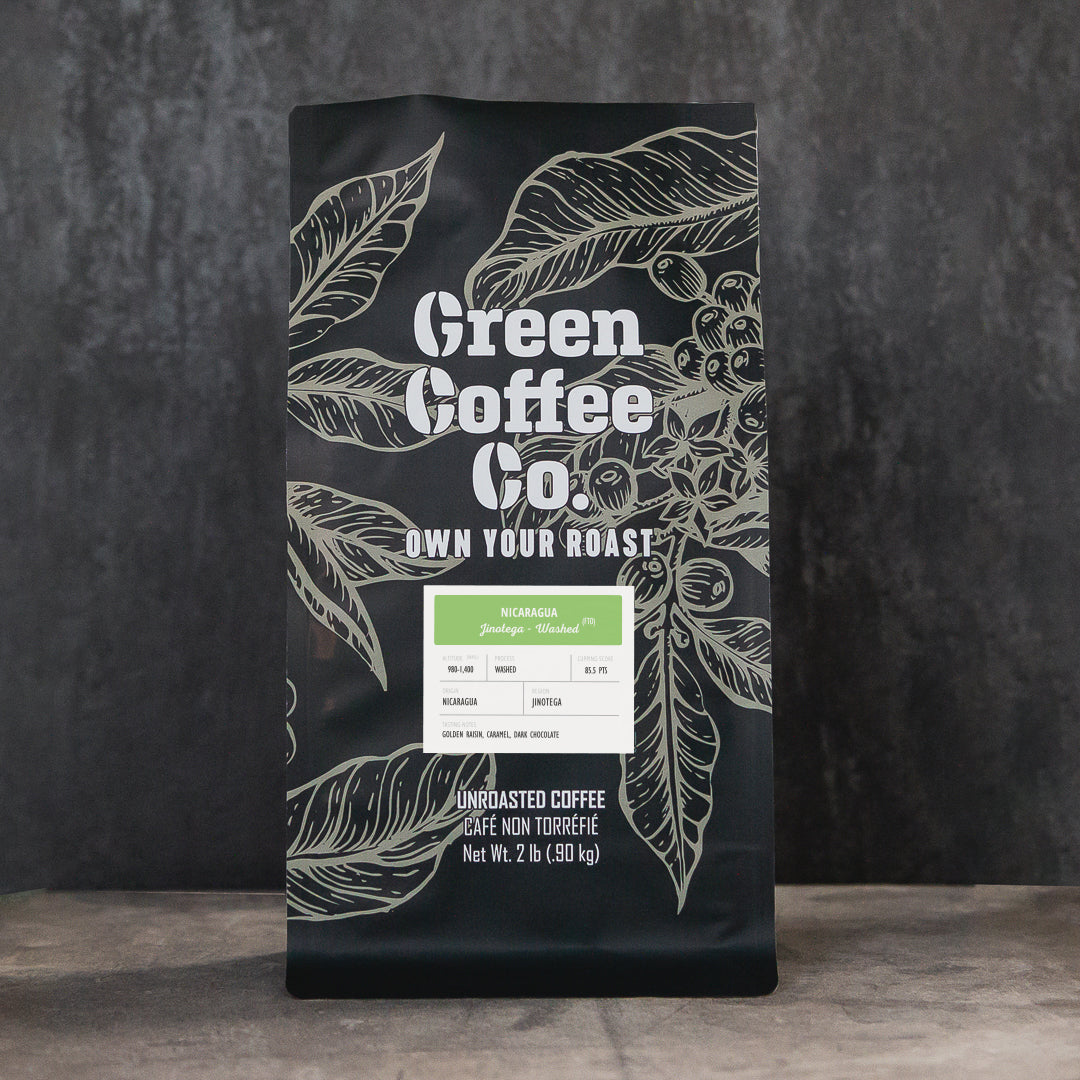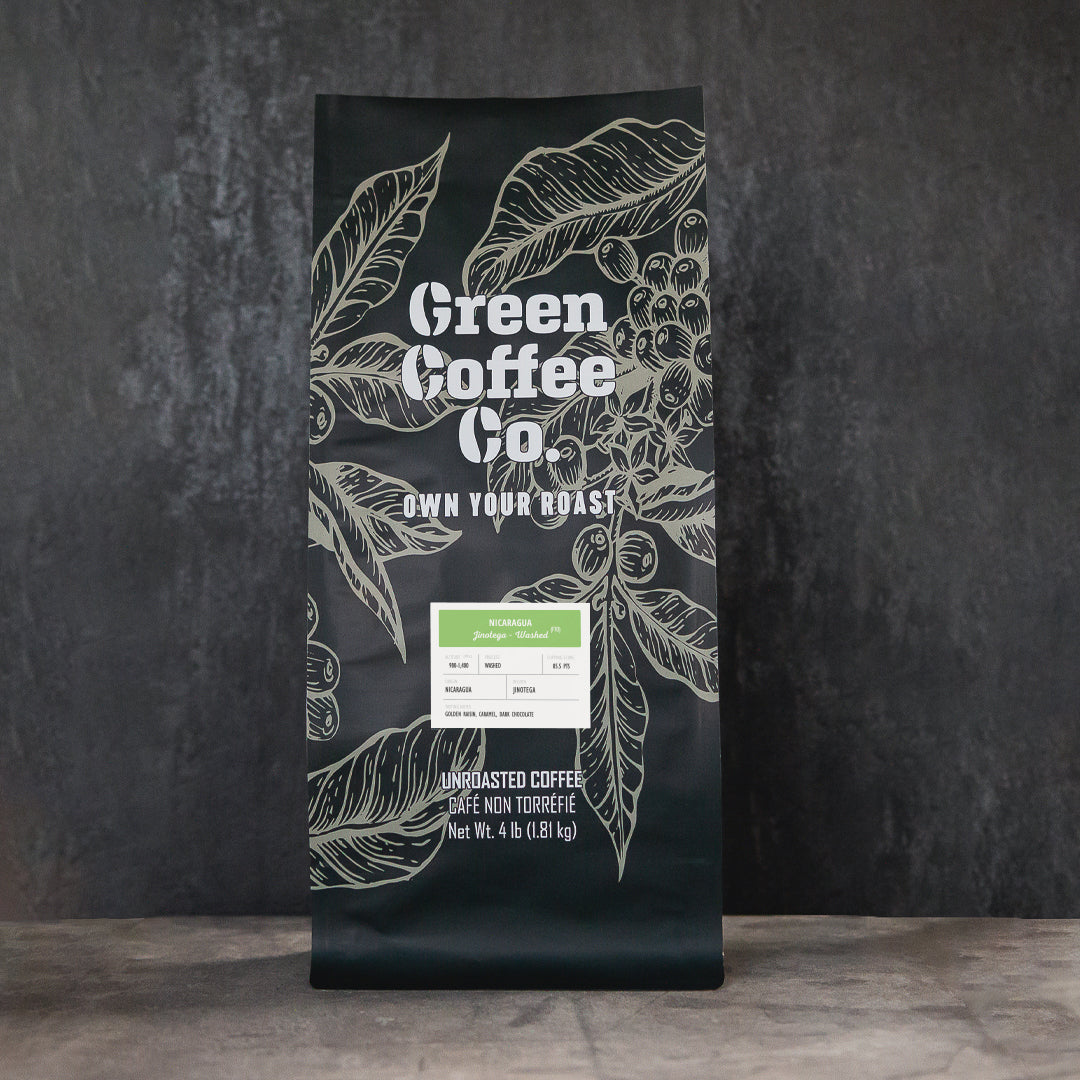 Great coffee
I love this coffee in a dark roast. Deep favour which I enjoy as my morning coffee.
A new favourite!!!
I really like this one. Great flavour, and mouth feel.5 star all the way. Super quick shipping .
Amateur roaster friendly
This coffee is Fantastic, as are the other two FTO coffees I've purchased from Green Coffee Co. (East Timor and Valle Verde) the Timor I found out the hard way, is a hard coffee to get the roast right. After doing some research I discovered it is notorious for tasting green if it isn't roasted right. It took me several tries to get a decent roast. when I did get it right it was a very nice coffee indeed. The Jinotega never disappoints. It's very flavourful and the tasting notes come through every time. I'm roasting on a BBQ with a rotisserie drum and manually charting my temperatures. I can only imagine what a proper roaster could do for this coffee. Highly recommend.