Regular price
Sale price
$16.25 CAD
Unit price
per
Sale
Sold out
ORIGIN: Sumatra, Indonesia
This island country is located between the Pacific and Indian Oceans. Placed in the bean belt, which lies just south of the equator, with its volcanic soil, height and old growth forests, it is no wonder that Indonesia is among the world's top 10 coffee producers. Coffee from this country is prized for its unique, unmistakable flavors that are warm, rich and nutty. One thing to note with Sumatran coffee though, is it often looks slightly disheveled. This is because producers use a wet hulled process. Weird yet wonderful is something to keep in mind.
REGION: Aceh Province
The Takengon and Atu Lintang coffee region of Aceh province, lies on the island of Sumatra. Sumatra is the nation's top coffee producing island. Aceh is in the northern Gayo region, and is largely (92+%) farmed by small land owners that are using traditional and natural methods of farming. Coffee from this region, is unique with its earthy flavors, and thick, creamy texture. A great choice for those who enjoy an uncomplicated coffee.
Producer: Jagong Mill  
A family run mill that has full control over the processing and milling from start to final export. This allows the farm to avoid many issues such as difficult supply lines and costly time issues that can lower a coffees quality. Revenue from the mill is used to enhance more sustainable, social and environmental farming methods, such as paying higher wages, and investing in irrigation systems, water reservoirs and terrace upkeep. These beans have also been sourced from surrounding family-owned farms in the same region as well. This producer group is titled Ihtiyeri Keti Ara (IKA), which loosely means "working for sustenance" in the Gayo dialect. Jagong Mill is owned and produced by Mr. Irham Junus, son Andi and daughter Ina. The Junus family has a focus on meticulous ripe cherry selections, which is uncommon. They also have noted that their coffee is washed with a clean water source, since they use the traditional wet hulled process for their beans.
PROCESS: Wet hulled and dried in the sun.
ALTITUDE: 1,300 – 1,600 MASL
VARIETALS: Bourbon, Catimor and Typica
GRADE: 1
CUPPING SCORE: 84.5
CUPPING NOTES:
Flavour: Baker's chocolate, tobacco, slight tropical fruit, spicy.
Acidity: Mellow
Body: Thick & creamy, rich. 

Share
View full details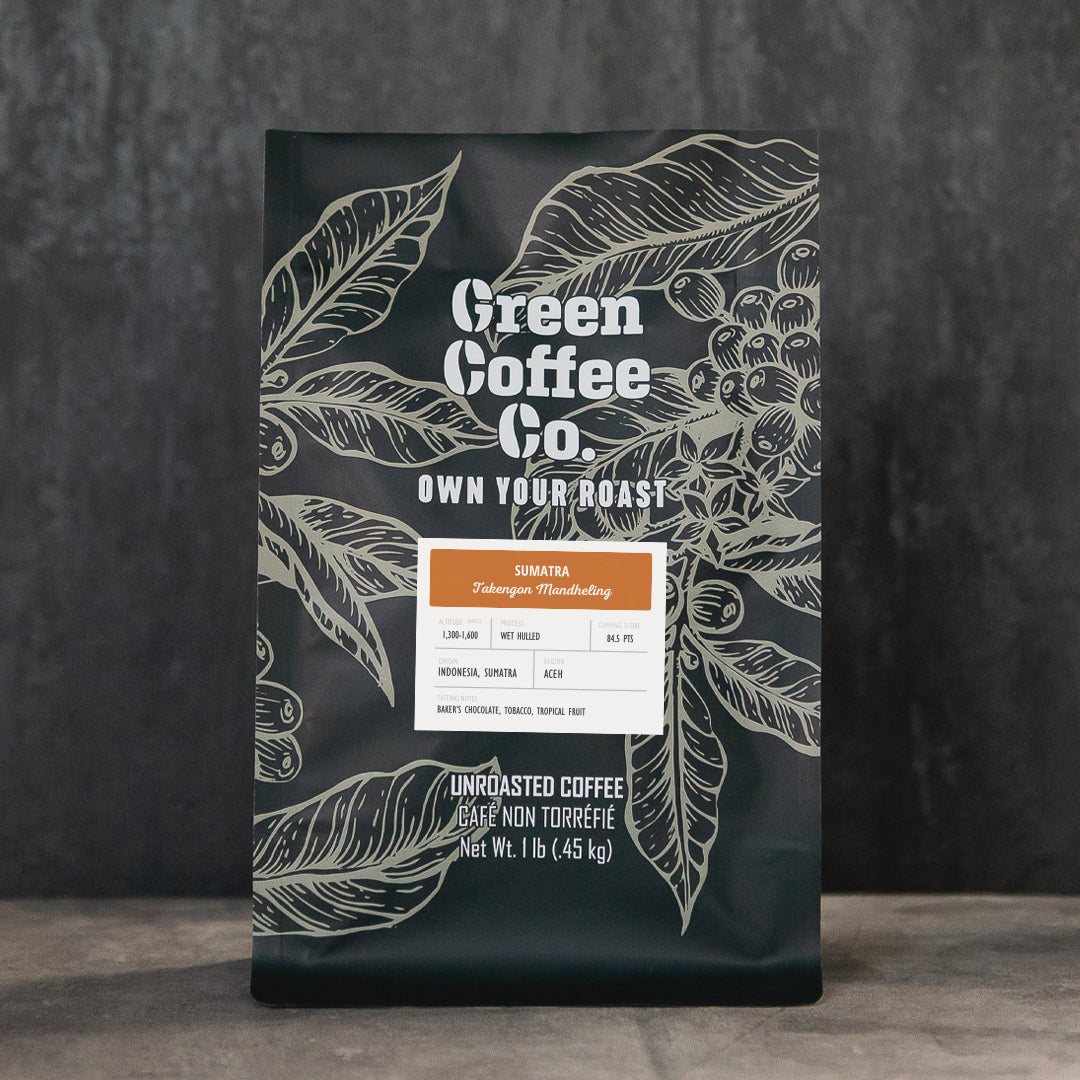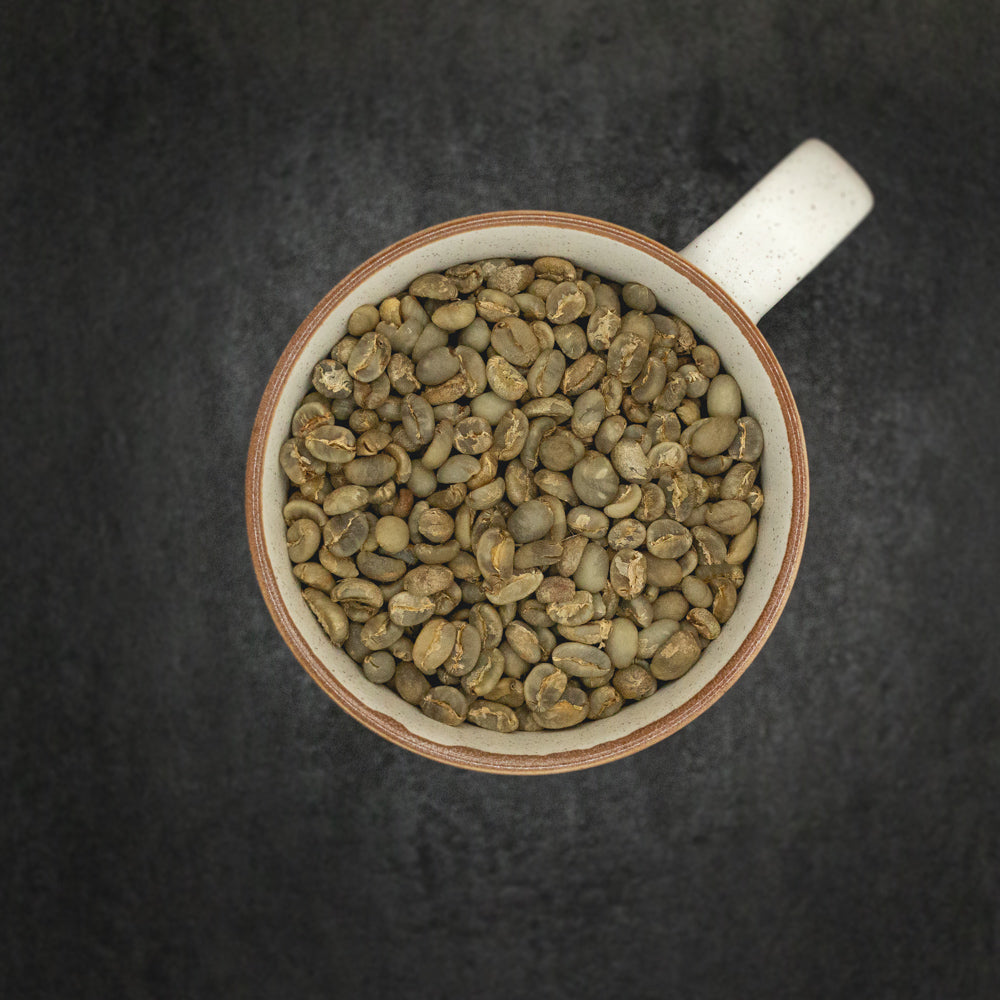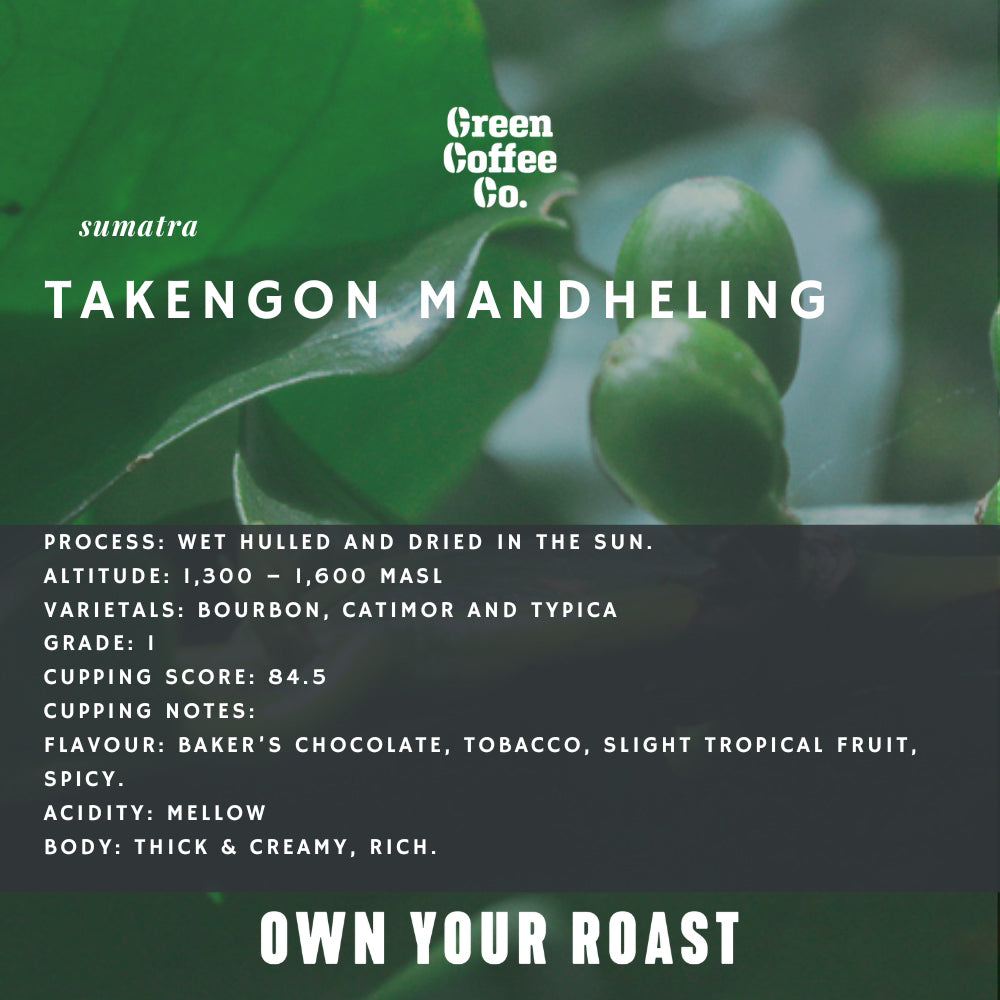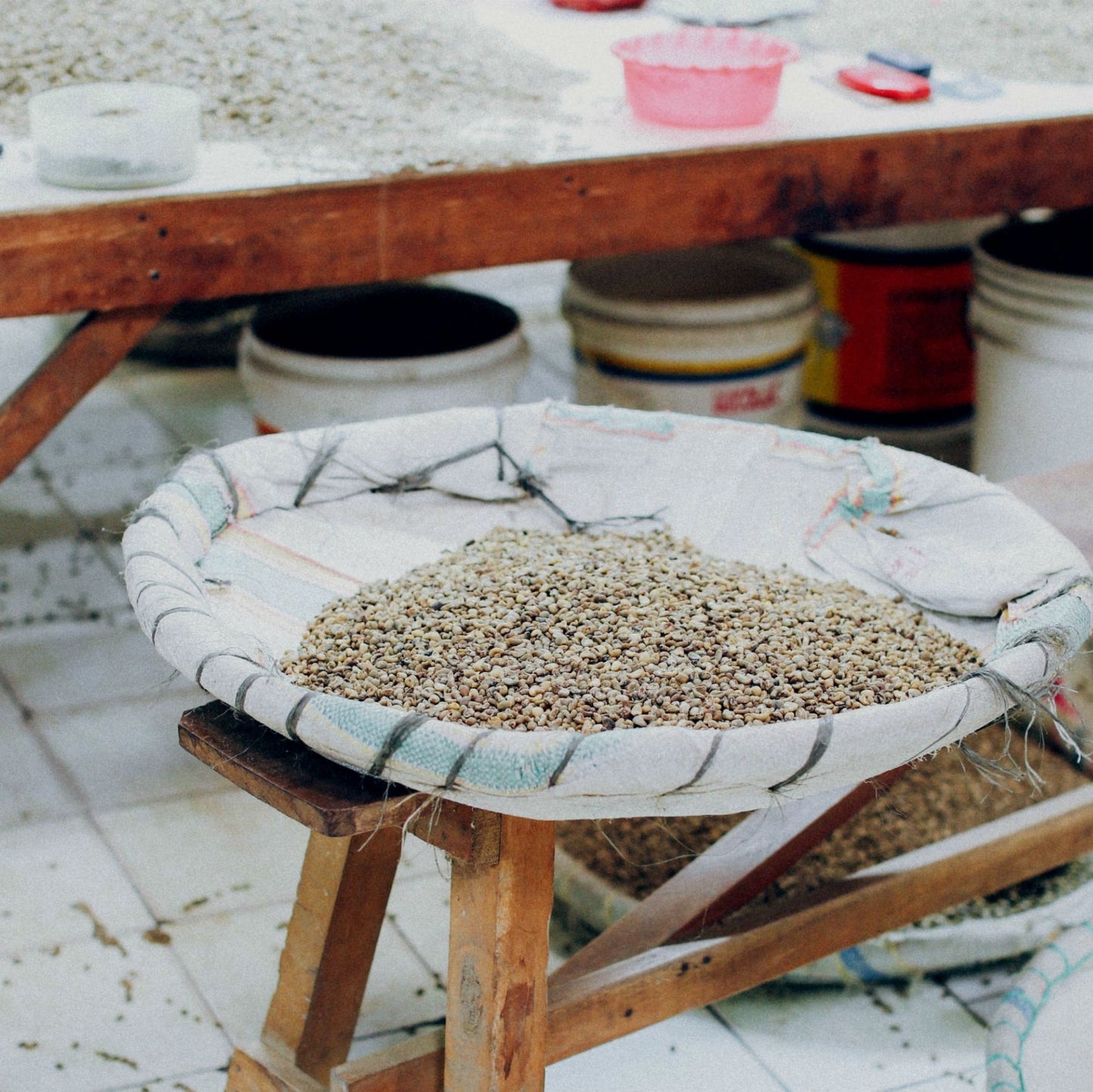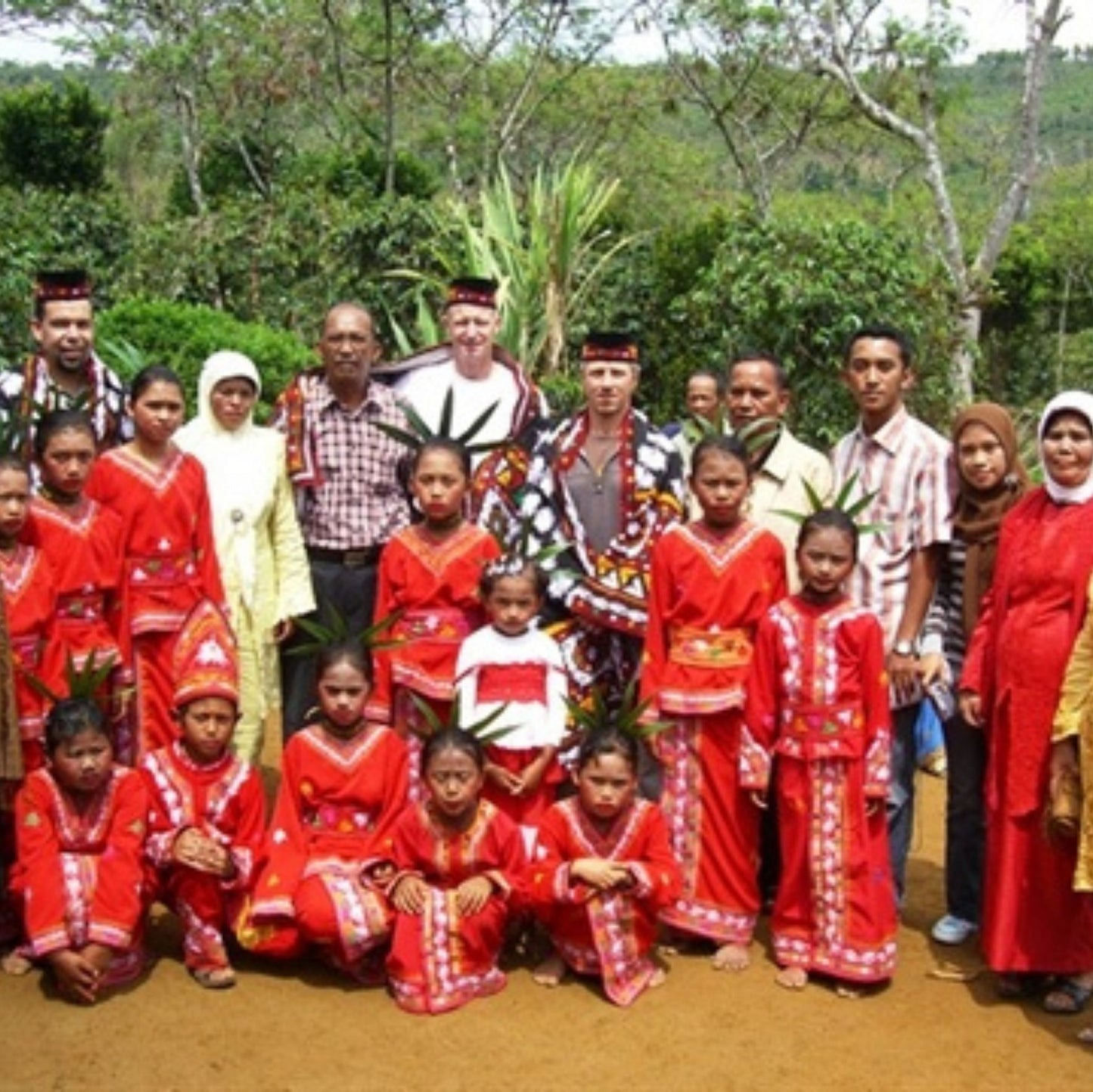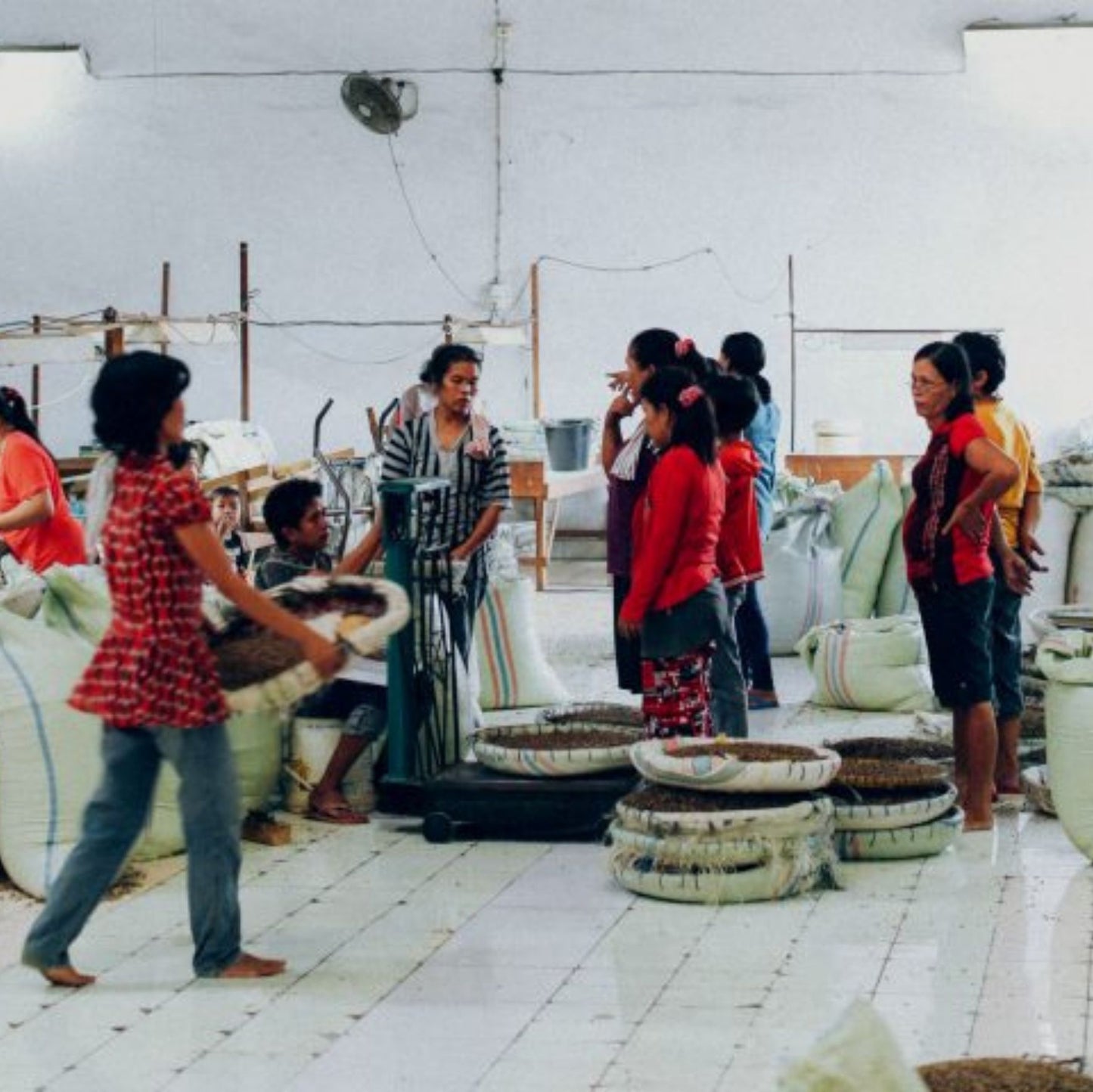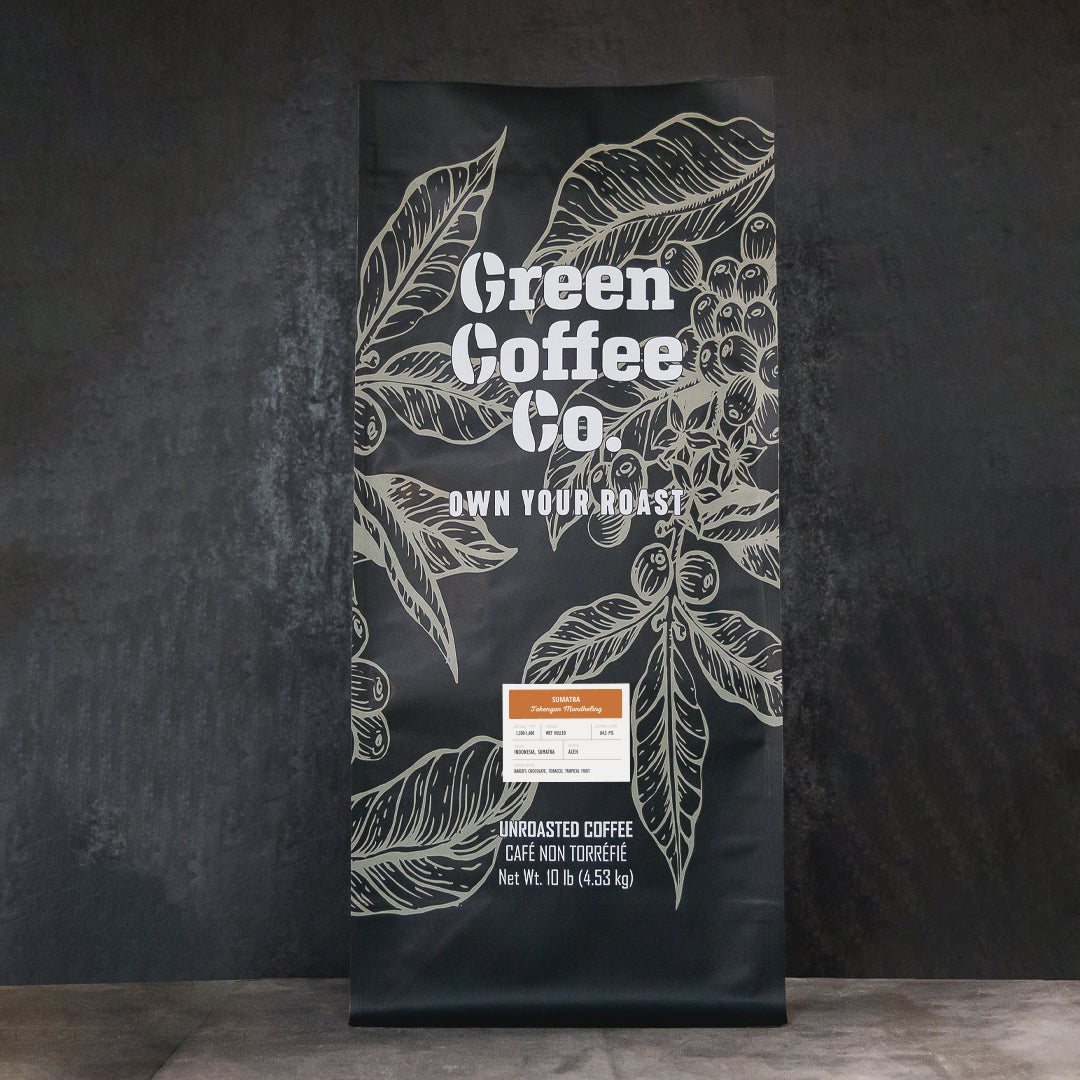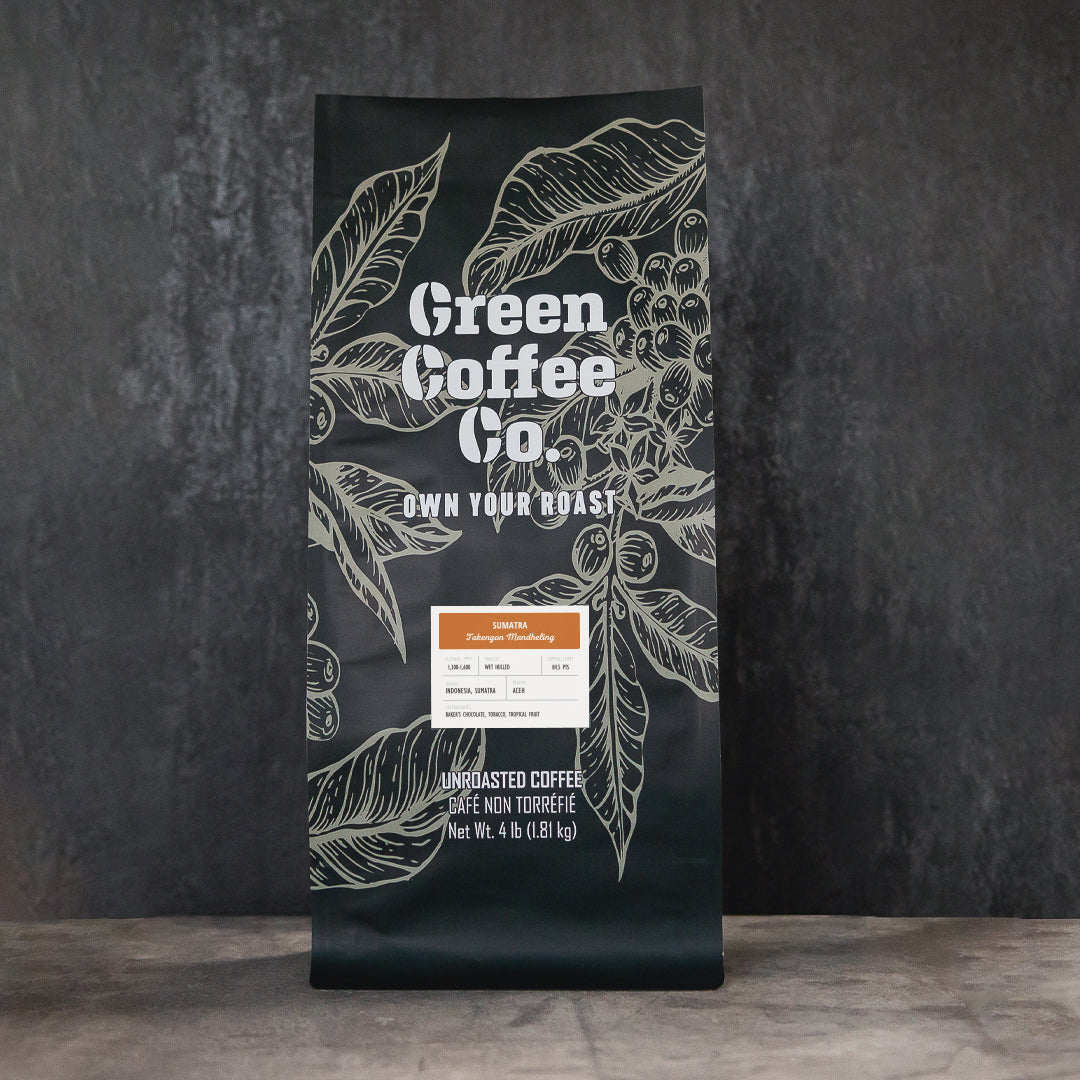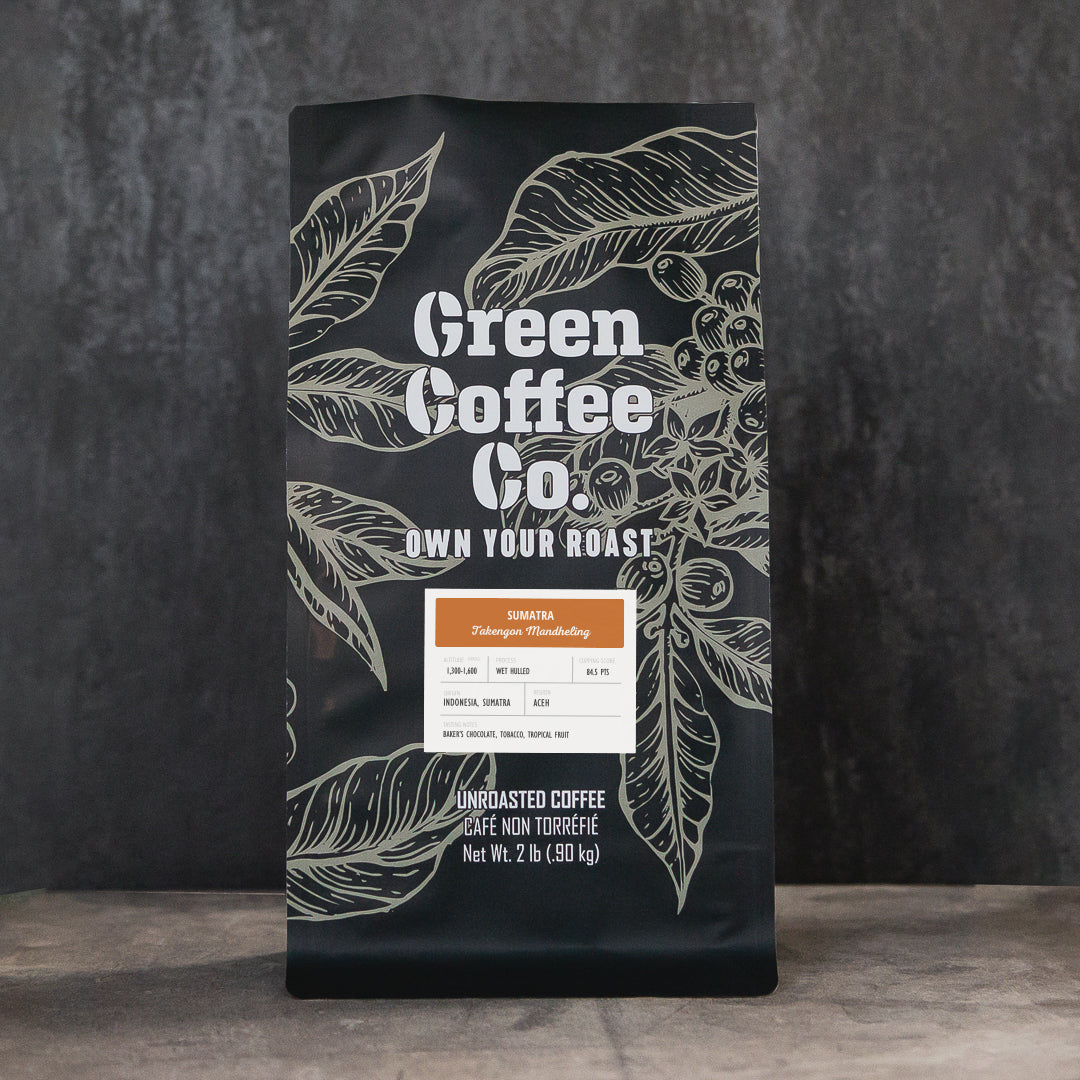 Nice & mellow
We do this a medium-dark roast. Perfect for espresso.
Difficult to get an even roast. A lot of small broken bean fragments. But can be a very creamy and aromatic flavour if you get it right.
Great coffee
Very happy with Green Coffee Co, good quality coffee beans, great service!
Go to Dark Roast
I've been roasting this bean just into second crack and it offers up a robust brew without extinguishing the flavors.
Good taste
I haven't got the chance to try my goto lighter roast with this one so far, but the darker roast is good. I went away from my roaster for a moment and ended up with a much darker roast than I usually go for. It was a pleasant surprise. The acidity is good and the mouthfeel is definitely smooth. I've yet to try it on lighter roast thought.